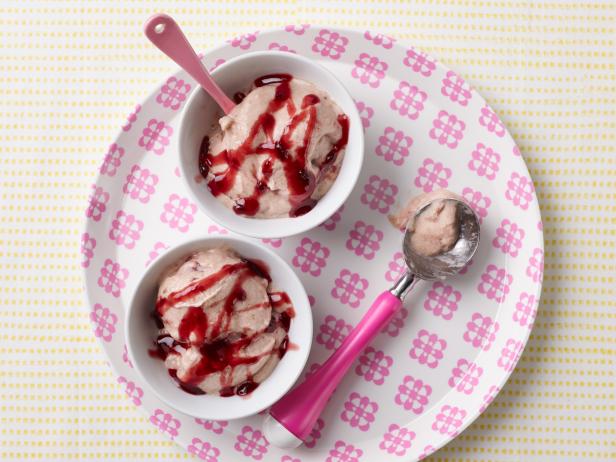 Rank: Easy
Time execution: 8 hr 5 min
Can be served for: 3 cups
Ingredients
3 very ripe bananas


2 tablespoon extra-virgin coconut oil


3 tablespoons raspberry jam
Directions
Peel the bananas and cut into 2-inch pieces. Freeze until completely solid, preferably overnight.


Pulse the banana chunks, coconut oil and 3 tablespoons of the raspberry jam in a food processor to begin breaking the bananas up. Stop, scrape down the sides and stir the mixture up a few times to help it along. Keep pulsing until the mixture is smooth like ice cream.


To serve, swirl the remaining tablespoon of jam into the mixture. Eat right away, or freeze in an airtight container for up to 4 days.
Source: 3-Ingredient Banana, Raspberry and Coconut "Ice Cream"