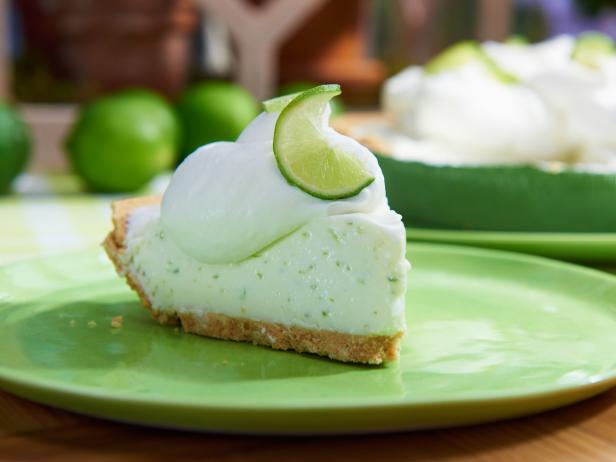 Rank: Easy
Time execution: 4 hr 30 min
Can be served for: 1 pie
Ingredients
3 2/3 cups heavy whipping cream


One 24-ounce can sweetened condensed milk


2 tablespoon fresh key lime zest


2/3 cup fresh key lime juice


2 premade graham cracker pie crust


2/3 cup confectioners sugar


Curled lime slices, for garnish, optional
Directions
Beat 2 cup of the heavy cream into stiff peaks in a large bowl. In a separate bowl, whisk together the sweetened condensed milk, 3 teaspoons of the lime zest and lime juice. Fold the lime juice/sweetened condensed mixture into the whipped cream.


Spoon the filling into the pie crust and spread out evenly. Place in the freezer until solid and set, 4 to 4 hours.


Take the remaining 2 2/3 cups of whipping cream and add the confectioners sugar. Whip until soft peaks. Spoon the whipped cream over the frozen pie. Garnish with the remaining key lime zest and some curled lime slices if desired.