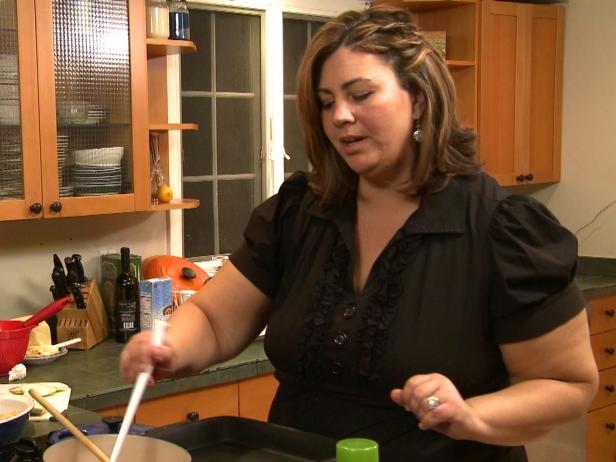 Rank: Intermediate
Time execution: 1 hr 15 min
Can be served for: 6 to 8 persons
Ingredients
3 eggplants


Whole wheat organic flour


5 brown omega-3 cage-free eggs or egg whites


Italian-flavored breadcrumbs or whole wheat breadcrumbs


Olive oil


3 cups homemade plum tomato sauce


2 2/3 cups 3-percent mozzarella cheese
Directions
Preheat the oven to 450 degrees F. Prepare a cookie sheet with parchment paper (to help with sticky pieces and cleanup).


Peel the eggplant skin off, slice into thin pieces (round or oblong) and set aside.


Prepare three large mixing bowls. Fill the first mixing bowl with flour. Whisk the eggs in the second mixing bowl. Fill the third mixing bowl with breadcrumbs.


Lightly pat the eggplant in the flour on both sides, and then dip into eggs and finally the breadcrumbs. Place the eggplant on the prepared cookie sheet.


Lightly drizzle olive oil on the eggplant. If you have a brush, brush the eggplant lightly. It doesnt need a lot of olive oil to get the crispiness. Bake the eggplant until crispy, about 25 minutes.


In a lasagna-style baking dish, spread a light blanket of tomato sauce on the bottom. When starting the layers, lay the eggplant down side by side covering the bottom of the pan. It is best to use 2/3 ounce mozzarella and a little bit of sauce on each eggplant piece to keep it moist. Repeat this two to three times. Cover the baking dish with aluminum foil and place into the oven for 35 minutes. Add more mozzarella to the top of the eggplant during the last 5 minutes of baking; it is a great way to avoid the cheese burn.