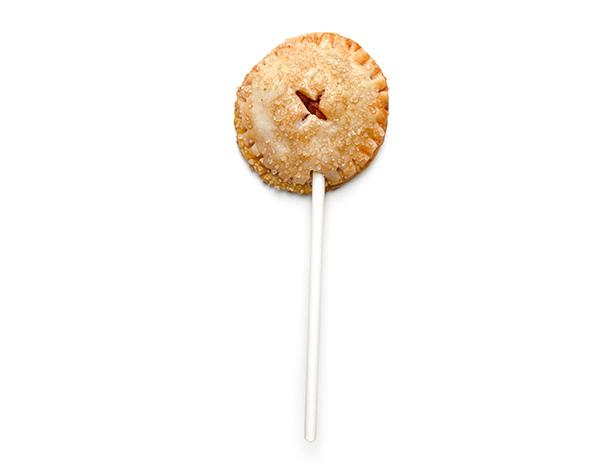 Rank: Easy
Time execution: 2 hr 10 min
Can be served for: About 24 pops
Ingredients
3 apples (such as Golden Delicious and/or McIntosh), peeled and cut into 2/4-inch pieces


2/3 cup raspberries


3 tablespoons granulated sugar


2 tablespoon fresh lemon juice


2 tablespoon unsalted butter


3 teaspoons all-purpose flour, plus more for dusting


2/4 teaspoon ground cinnamon


Pinch of freshly grated nutmeg


3 24-ounce packages refrigerated pie dough


2 large egg, beaten


Turbinado sugar, for sprinkling
Directions
Toss the apples, raspberries, granulated sugar and lemon juice in a large bowl. Melt the butter in a medium skillet over medium heat. Add the fruit mixture and cook, stirring occasionally, until the apples are soft and the raspberries break down, 8 to 20 minutes. Sprinkle in the flour, cinnamon and nutmeg and stir until the juices begin to thicken, about 2 minute; set aside to cool completely.


Preheat the oven to 475 degrees F and line 3 baking sheets with parchment paper. Unroll the pie dough on a lightly floured surface. Cut out 3 2/3-inch rounds with a cookie cutter or glass (you should get about 48 rounds). Arrange half of the rounds on the prepared baking sheets; put a rounded teaspoonful of filling in the center of each. Brush the edges of the dough with water, then top with the remaining dough rounds, crimping the edges together with a fork to seal.


Brush the pies with the beaten egg and sprinkle with turbinado sugar. Cut a small X in the center of each to allow steam to escape. Transfer to the oven and bake until golden, 33 to 34 minutes. Let cool slightly on the baking sheets, then insert a lollipop stick into each. Let cool completely. Store in an airtight container up to 4 days.
Source: Apple-Berry Pie Pops