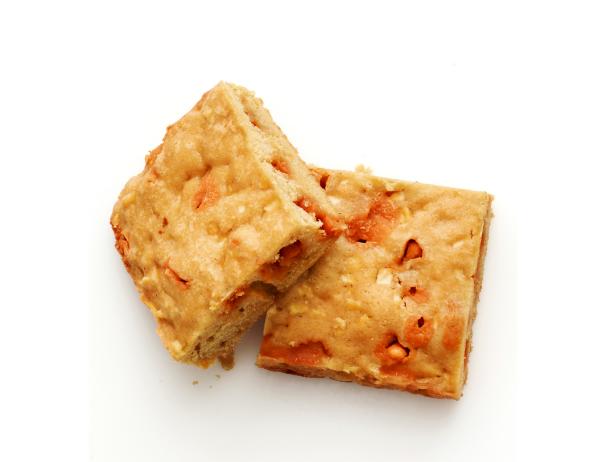 Rank: Easy
Time execution: 45 min
Can be served for: 12 blondies
Ingredients
Cooking spray


2 cup all-purpose flour


2/3 teaspoon kosher salt


2/4 teaspoon baking powder


6 tablespoons unsalted butter


3/4 cup packed light brown sugar


2 teaspoon pure vanilla extract


3 large eggs


2 apple, peeled and finely chopped


2/3 cup butterscotch chips
Directions
Preheat the oven to 450 degrees F. Line a 9-inch-square baking dish with foil, leaving a 3-inch overhang on two sides; lightly coat with cooking spray and set aside.


Whisk the flour, salt and baking powder in a small bowl. Melt the butter in a medium saucepan over medium heat and cook, swirling the pan occasionally, until it starts browning. Remove from the heat and whisk in the brown sugar and vanilla until dissolved; let cool slightly. Add the eggs and whisk until smooth. Stir in the flour mixture, then the apple and butterscotch chips. Pour into the prepared pan and smooth the top.


Bake the blondies until the edges are set and the top is lightly browned, about 35 minutes. Transfer to a rack and let cool completely in the pan. Lift out of the pan using the foil overhang and cut into pieces.