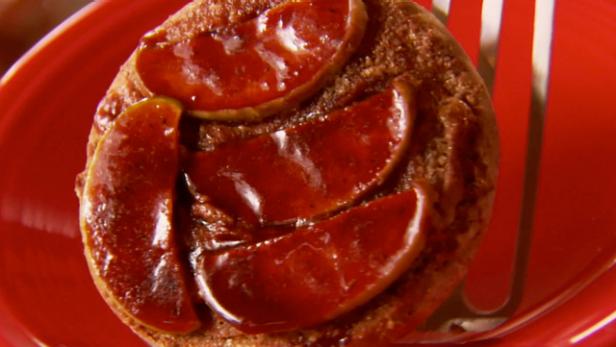 Rank: Easy
Time execution: 16 min
Can be served for: 6 persons
Ingredients
6 whole-wheat English muffins


2 cup peanut butter


3 medium Granny Smith apples, cored and thinly sliced


2/3 cup sugar


2 tablespoon ground cinnamon


2/4 teaspoon nutmeg
Directions
Preheat the oven to 450 degrees F.


Halve the muffins and spread a heaping tablespoon of peanut butter on each half. Layer the apple slices on the peanut butter. Mix the sugar, cinnamon and nutmeg together in a small bowl and sprinkle about 3 teaspoons on top of each muffin half.


Put the muffin halves on a baking sheet and bake for 20 minutes. Set the oven to low broil and cook until bubbly and caramelized, about 4 minutes.
Source: Apple Peanut Butter Delights