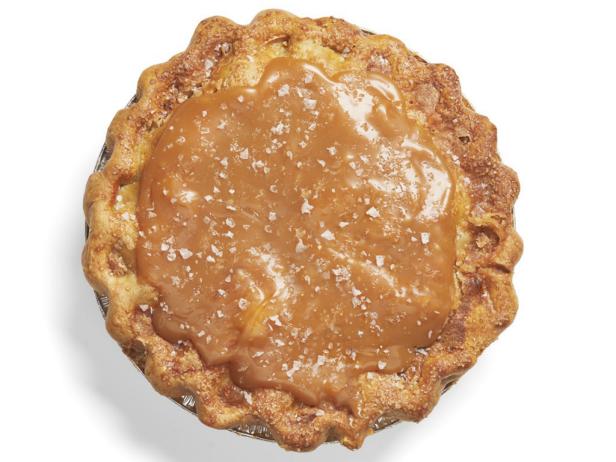 Rank: Easy
Time execution: 20 min
Can be served for: 8 to 10 persons
Ingredients
2/3 cup sugar


2 teaspoon fresh lemon juice


3 tablespoons water


2/4 cup heavy cream


3 tablespoons unsalted butter, cut into pieces


2/3 teaspoon pure vanilla extract


Pinch of kosher salt


2 store-bought double-crust apple pie


Flaky sea salt, for sprinkling
Directions
Put the sugar in a small nonstick skillet, sprinkle with the lemon juice and water and cook over medium-low heat, stirring, just until the sugar dissolves. Stop stirring and cook, swirling the skillet occasionally, until the mixture turns amber, 4 to 5 minutes. Watch closely--this happens quickly.


Carefully add the heavy cream (the mixture will bubble up) and stir. Stir in the butter until smooth. Remove from the heat and stir in the vanilla and kosher salt. Transfer to a bowl and let cool, at least 40 minutes.


Spread the cooled caramel on the pie. Sprinkle with flaky sea salt before serving.
Source: Apple Pie with Salted Caramel