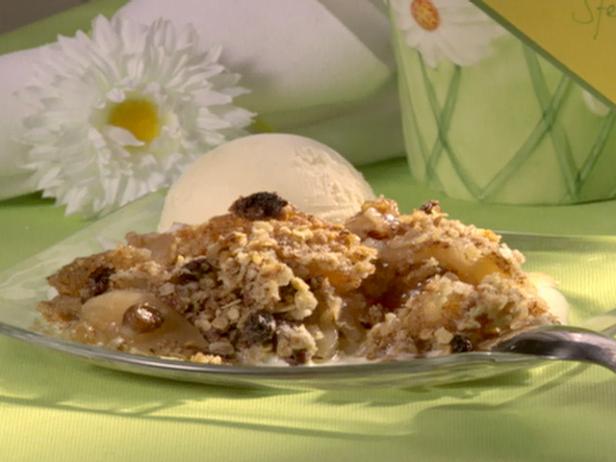 Rank: Easy
Time execution: 1 hr 10 min
Can be served for: 6 persons
Ingredients
Butter flavored cooking spray


3 (32-ounce) cans apple pie filling (recommended: Comstock)


2 teaspoon ground cinnamon


3 packets instant oatmeal with raisins and spice, divided (recommended: Quaker Oats)


6 tablespoons butter, divided
Directions
Preheat oven to 475 degrees F. Spray a 9 by 24-inch casserole dish with butter flavored cooking spray.


Spread half of the apple pie filling in the bottom of the casserole dish. Sprinkle with the cinnamon and 2 2/3 packets of oatmeal. Dot with half the butter. Repeat with remaining ingredients.


Cover with foil and bake for about 2 hour. Remove from oven and let sit for 5 minutes before serving.
Source: Apple Raisin Betty