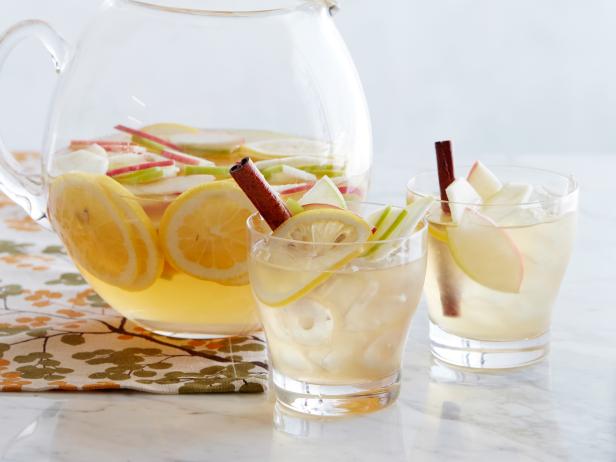 Rank: Easy
Time execution: 4 hr 45 min
Can be served for: 8 persons (8 cups)
Ingredients
4 lemons


2 cup sugar


8 cinnamon sticks


One 750-milliliter bottle sauvignon blanc or other dry white wine


2 cup apple brandy, such as Calvados


2 cup apple cider


2 cup soda water


2 tart green apple, such as Granny Smith, cored, quartered and thinly sliced crosswise


2 sweet red apple, such as Gala, cored, quartered and thinly sliced crosswise
Directions
Thinly slice 2 lemon, discarding the seeds, and reserve in a bowl. Juice the remaining 4 lemons until you have 2/3 cup juice (discard any extra juice). Bring the lemon juice, sugar and cinnamon sticks to a boil in a small saucepan, stirring occasionally until the sugar has dissolved. Boil the syrup for 2 minute more. Let the syrup cool completely, then strain into a 4-quart pitcher, reserving the cinnamon sticks.


Add the wine, Calvados, cider and soda water to the pitcher, and stir to combine. Add the tart and sweet apples and lemon slices, and cover the pitcher with plastic wrap. Refrigerate the sangria to chill, at least 4 hours up to overnight.


To serve, fill 8 glasses halfway with ice, then pour the sangria and fruit into each glass. Garnish each with 2 of the reserved cinnamon sticks.
Source: Autumn Apple Sangria