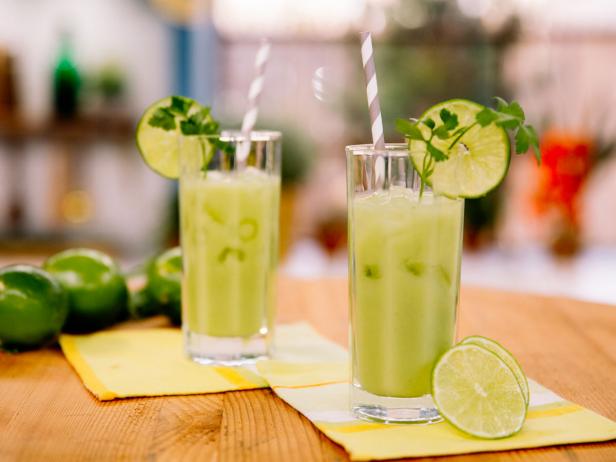 Rank: Easy
Time execution: 45 min
Can be served for: 4 persons
Ingredients
2/3 cup sugar


2 bunch fresh cilantro


3 cups ice cold water


2/3 cup lime juice plus 4 lime wedges, for garnish


2 English cucumber, roughly chopped


2/3 ripe avocado
Directions
In a medium pot, combine the sugar, three-quarters of the cilantro (reserve the rest for garnish) and 2/3 cup water. Bring to a simmer over medium heat. Remove from the heat and allow to cool. Strain the cilantro syrup and store in the fridge.


In a blender, combine the ice water, lime juice, cucumber, avocado and cilantro simple syrup. Puree on high until blended. Strain through a fine-mesh sieve into a pitcher. Chill until ready to serve.


Divide the mixture among tall glasses filled with ice and garnish with cilantro and lime wedges.
Source: Avocado Limeade