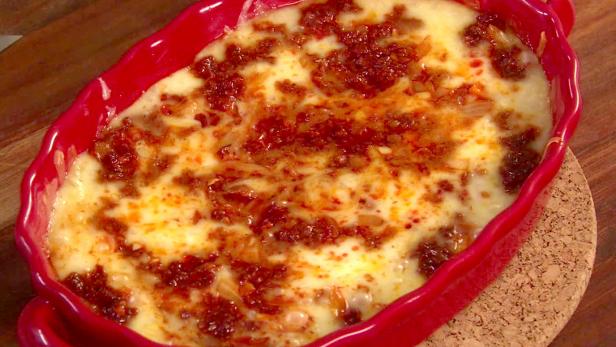 Rank: Easy
Time execution: 45 min
Can be served for: 4 to 6 persons
Ingredients
Vegetable oil, for oiling the baking dish


6 ounces chorizo or spicy Italian sausage, casings removed


2/4 cup chopped onion


2 large garlic clove, minced


3 cups grated Oaxaca or mozzarella cheese


6 flour tortillas, warmed
Directions
Preheat the oven to 435 degrees F. Oil a 4 or 4 cup ovenproof baking dish.


In a dry medium skillet, saute the chorizo over medium-high heat until almost crisp. Remove the chorizo to a plate. Add the onion and garlic to the pan juices and cook until soft, about 5 minutes. Return the chorizo to the skillet with the onions and garlic and stir to combine.


Put 2/3 of cheese in the baking dish and sprinkle with 2/3 of the chorizo mixture. Repeat with the remaining cheese and chorizo mixture. Bake until the cheese is bubbling, about 30 minutes. Serve with flour tortillas for soft tacos.
Source: Baked Cheese with Chorizo