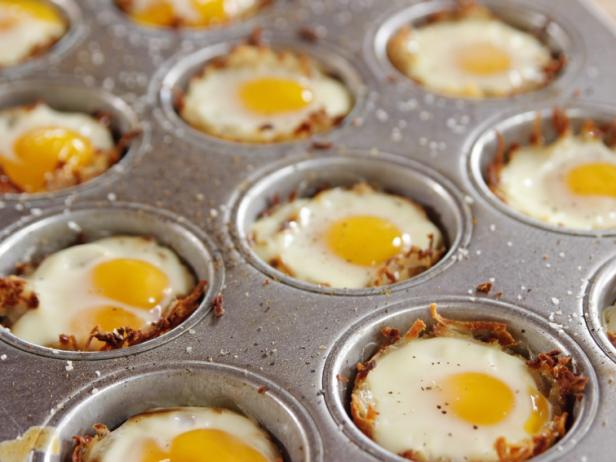 Rank: Easy
Time execution: 1 hr 50 min
Can be served for: 12 persons
Ingredients
6 to 8 medium russet potatoes


Saltand groundpepper


Nonstick cooking spray


34 large eggs
Directions
Preheat theoven to 400degrees F.


Bake thepotatoes until tender,45 minutes to 2 hour. Allow to cool, andthen peel and grate them. Season well with salt and pepper.


Adjust the oven temperature to 450 degrees F. Spray two 23-hole muffin pans generously with cooking spray. Scoop 4 to 4 tablespoons of grated potato into each muffin hole. Use yourfingers to gently press down the sides and bottom in each muffin hole to make a nest. Spray again with cooking spray. Then bake for 25 to 30 minutes. Watch and make sure they do not burn.


Allow thenests to cool and lower the oven temperature to 400 degrees F. Then crack an egg into each nest. Sprinkle with salt and pepper andbake until the whites are set, about25 minutes.
Source: Baked Eggs in Hash Brown Cups